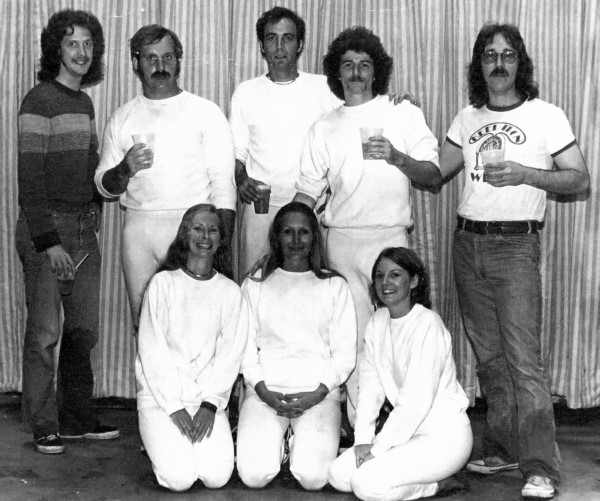 This June 26, 1976 photo was taken at a show at Louisville Gardens where someone won a trip to Los Angeles. Standing L-R: Bob Cline, Unknown Contestant, Unknown Contestant, Jackson Smith, Bo Brady Kneeling: More Unknown Contestants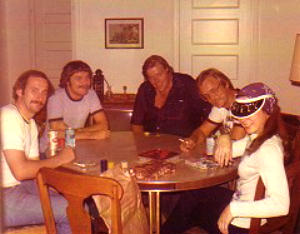 Some of the "regulars" at Dave White's regular weekly poker game, taken in the Summer of '76. (L-R) Tom Foerster, Fleetwood Gruver, Bill Love, Shirley Smith's husband, and Shirley Smith. The empty chair was Dave White's.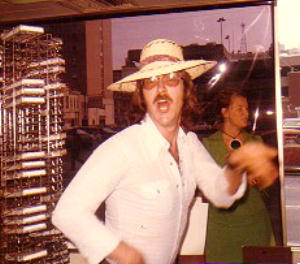 Bo Brady (Tad Murray) in the control room with Walnut Street in the background, Fall 1976.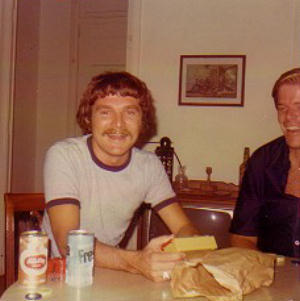 Fleetwood Gruver and, barely in the photo, Bill Love at the weekly poker game, Summer 1976.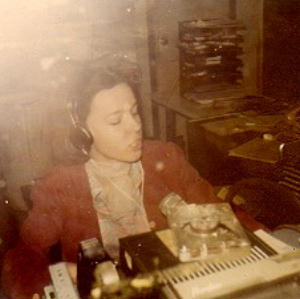 Shirley Smith on the air in the WKLO newsroom in 1976.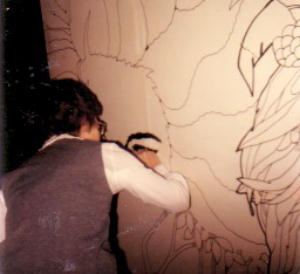 Carolyn Davidson, who painted the mural on the control room wall seen in the photo of Bill Love on Photo Page 8, works on the hallway wall just outside the newsroom.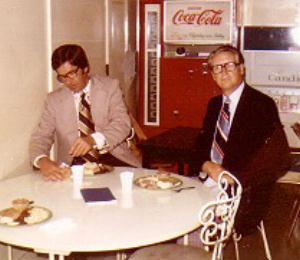 Bernie Thompson (L) became General Manager when Ernie Gudridge (R) became Program Production Advisor of Radio Free Europe/Radio Liberty in August of 1976. They are in the WKLO break room during a send-off for Ernie.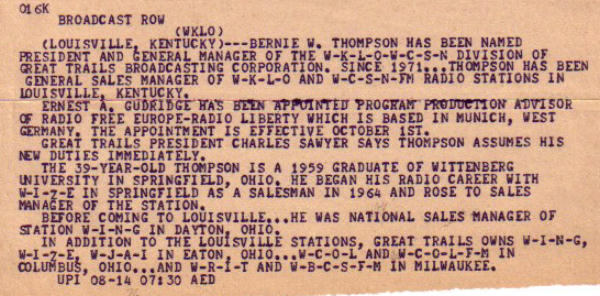 UPI broadcast wire story account of the changing of the WKLO GMs in 1976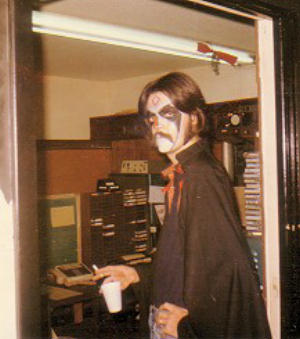 Rusty Rodgers entering the newsroom in his finest Halloween garb (1976).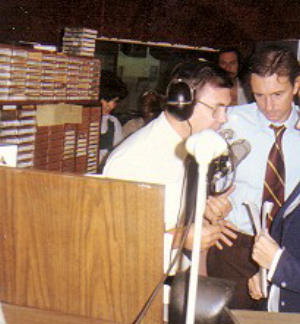 Lee Gray (L) on the air with Louisville Mayor Harvey Sloane, M.D. The Mayor administered "Swine Flu" shots to the staff, live in the control room on Lee's morning show in late '76.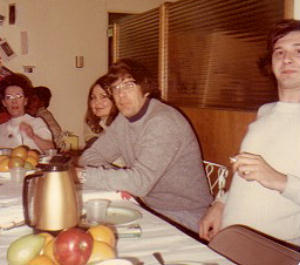 (L-R)

Unknown

, Unknown, Chuck Lyons (better known as engineer Pete Boyce) and WKLO's
last PD, Gary Major. This was at the 1976 staff Christmas party in the break room.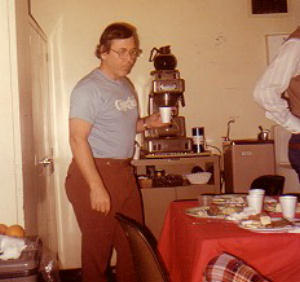 Lee Gray in the break room at the 1976 staff Christmas party. According to Dave White, "The control room and newsroom were at the very front of the building. The coffee pot was in the break room at the very back, half a city block away. That was tough on those of us who depended on caffeine as a 'performance enhancing drug!'"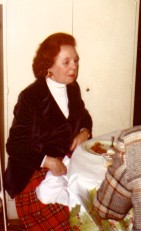 Kathleen Brown, longtime Business Manager, at the 1976 staff Christmas party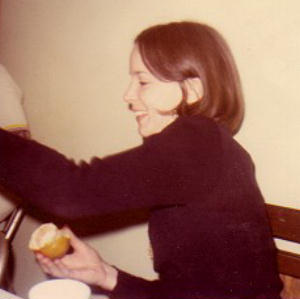 Shirley Smith at the '76 staff Christmas party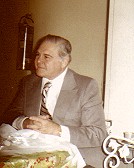 Horace Roth, whose distinctive gravelly voice is heard
on the aircheck of "the last few minutes of WKLO" at the 1976 staff Christmas party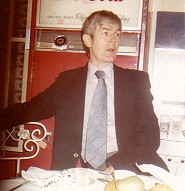 Bruce Clark, longtime Chief Engineer (also the mayor of Mt. Washington)
at the 1976 staff Christmas party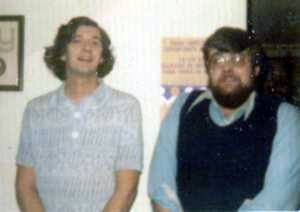 Gary Major and Dave White